WSIB Excellence Info Session (January 8, 2021)
January 8 @ 1:00 pm

-

2:00 pm

Free
Keeping your team safe and healthy at work is good for business. The WSIB Excellence Program provides a clear roadmap for you to improve safety in your workplace, whether you are just getting started or want to improve systems and processes you already have in place. The program has three levels – foundations, intermediate and advanced. There are 36 topics spread across the three levels. Each topic focuses on eliminating or controlling a hazard. It includes the detail, standards, equipment, and procedures required to complete the topic and improve this particular area of health and safety.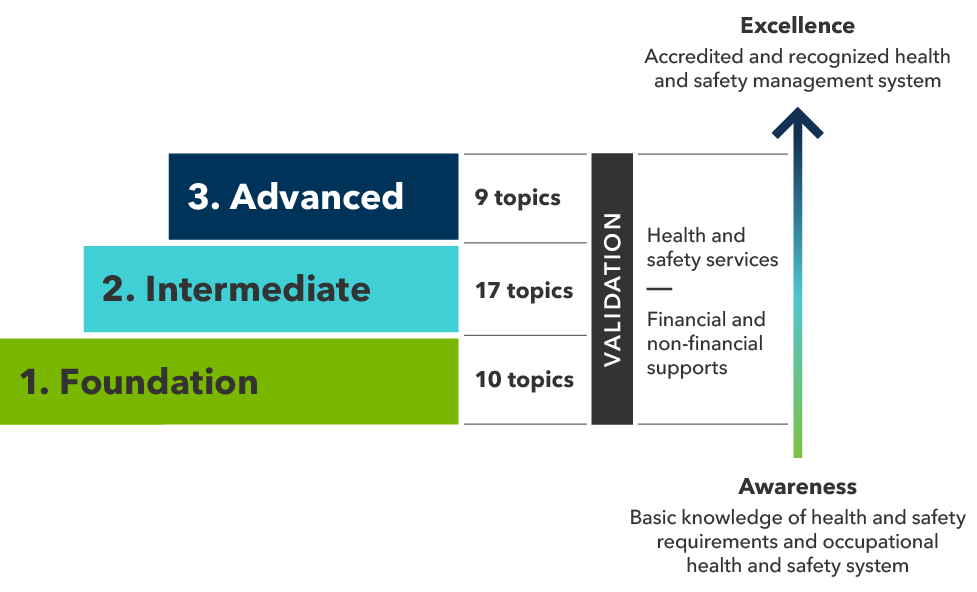 Benefits Include:
Pandemic readiness materials, to help businesses meet the challenges of operating safely during a pandemic
Support and guidance from an experienced provider
Reduced risk of hazards and a better health and safety culture in your workplace
Rebates on premiums and money saved by improving your safety experience
recognition to show employees, customers, and investors your commitment to health and safety
Opportunities to network and share best practices with other like-minded businesses
Validation:
Once you've completed your health and safety topics, it's time to submit evidence of your work so you can earn rebates and other recognition. As your provider, Mentor will help you prepare for the validation process and the WSIB health and safety experts will review and validate your submission.
Virtual Classroom: A link to the Virtual Classroom will be sent out on the morning of the Onboarding Session. We will be using Microsoft Teams which works best while using Chrome Web Brower. If you have any issues entering the classroom, contact us 519-870-6930.